The Four Horseshoes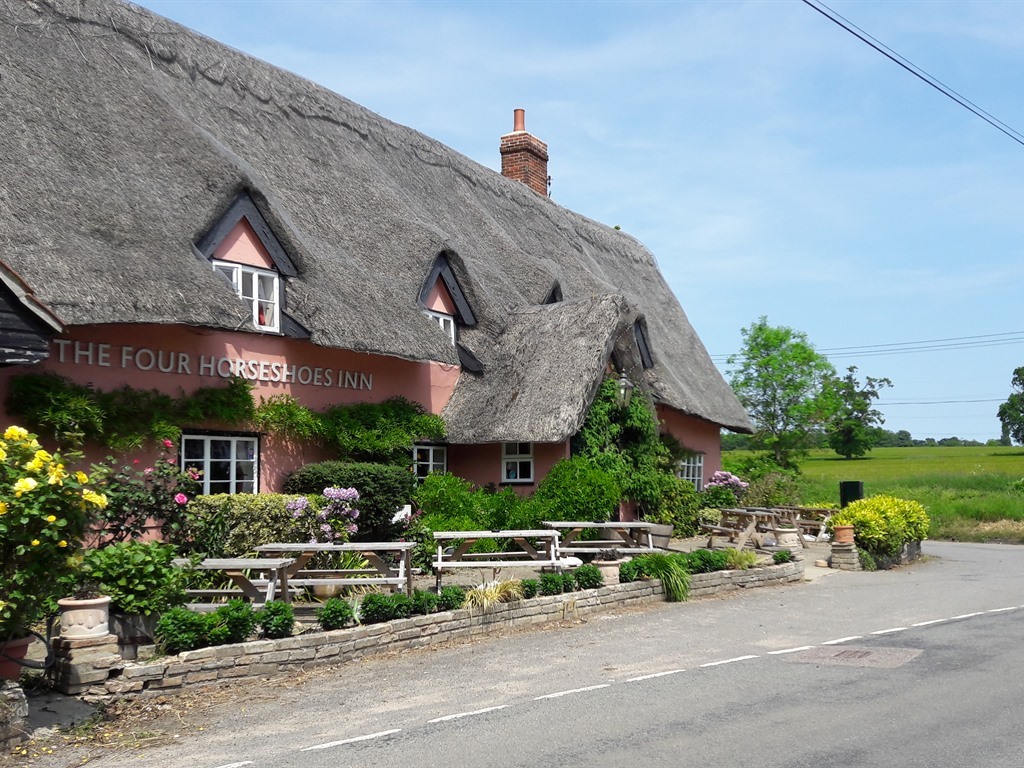 This beautiful thatched ol' Suffolk pub has plenty of room with two function rooms, a large restaurant & bar, and a big beer garden & car park we can accommodate any meeting, function or party.
The Four Horseshoes is nestled in the beautiful Suffolk countryside. with easy links to the local historic towns and situated just off the main A140, we are perfectly situated for those visiting the area or those who are away with work.
PET FRIENDLY - we have 2 pet-friendly rooms, please do call us directly to book in with your pet!

Intal.lacions
Bar
Wifi Gratis
Restaurant
Casaments i festes privades
WIFI
Jardí
Esmorzar servit en el restaurant
Aparcament
Aparcament a l'establiment
Aparcament gratuït
Estacionament per a vehicles recreatius
Instal·lacions infantils
Menú infantil
Cadireta trona
Instal·lacions de negocis
Sales de reunions
Conferències i esdeveniments
Menjador
Esmorzar Continental
Esmorzar complet
Dinar
Sopar
Esmorzar gratuït
Opcions vegetarianes
Opcions veganes
Opcions sense gluten
Activitats i experiències