Wanted!!
Part-time waiting staff.
We're looking for fun, enthusiastic bubbly people to join our Front Of House team, must be able to work evenings & weekends, and have a great team ethic.
Duties to include : Serving food & drinks to customers, maintaining a high standard of customer service and maintaining a safe & clean working environment.
Guest Reviews
The Four Horseshoes
(30 Recensioni dei Clienti)
100%
Convenient for my business trips to the region, treated as an individual.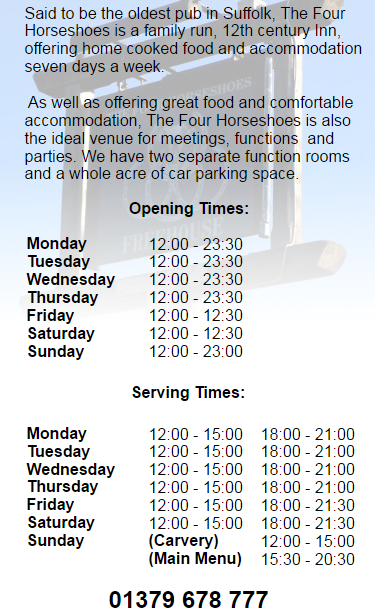 Onsite Parking: